With house prices rising and the fact that most of us have less space than ever before, it's no surprise that more and more people are using self storage. Especially if you factor in the challenges of the last year, and that many of us have been forced to work from home, even if we might not have the room. 
A space is what we make of it, but what happens if you simply don't have enough? From business storage to decluttering, there are so many reasons why people use self storage. Here, we run through the top 8 reasons and share with you the benefits and why you should consider it.
Redecorating
With a rise in house prices and the dreaded stamp duty fees looming once again, many of us are looking to update our existing spaces rather than making the move to a costly new property. Whether you're renovating a single room or are redecorating your whole home, chances are you'll probably need somewhere else to store your belongings to avoid them getting dirty, dusty or damaged. 
Making improvements to your home can be time-consuming, but self storage provides the perfect option to keep all of your belongings safe and out of the way. It also helps to reduce stress and keeps your items safe and secure, allowing you to focus on the work you're having done without worrying about your furniture or valuables. 
Check out our ultimate guide to storing furniture now for our top tips.
Moving home 
The most common reason why most people use self storage units, relocating brings with it a whole load of issues, problems and hurdles. And, let's face it, moving house isn't easy, especially if you only have a short amount of time to vacate your current space or are in between properties for a few days. To keep things safe and organised, a self storage unit is the ideal solution.
Similarly, if you're downsizing, but don't want to part with your valuables or keepsakes just yet, a storage unit allows you to keep them without wasting any space, so you can decide what stays and what goes further down the line without any added pressure. 
Follow our handy moving house checklist now to make sure your moving process runs smoothly.
Stock storage
If you're a business owner who sells products, it can be difficult to find room to keep your products, especially if you're a small independent brand operating from home. And, if you factor in the extra space needed to get your orders ready and post them to your customers, it starts to become a problem, particularly if you don't have a huge home. When it comes to storing stock a self storage facility is ideal for staying organised and helping you to store, pick and pack orders much more easily.

Learn how beauty retailer Sheer Glamour uses our self storage units as a base for their business.
Decluttering
If you're running out of space, do you really need to keep hold of those spare chargers from the late '90s? To some extent, we're all reluctant to part ways with things we think might be useful in the future, but decluttering not only helps you to create more space but also allows you to take control of your home and can help to improve your general wellbeing.
But, it can be difficult to completely get rid of those items you don't need all the time, like Christmas decorations of children's clothing, even if you've not used them in a while. That's where a self storage unit comes in handy as, for relatively low cost, you can easily keep hold of those items you don't use every day safe and secure, without having to worry about damage or theft.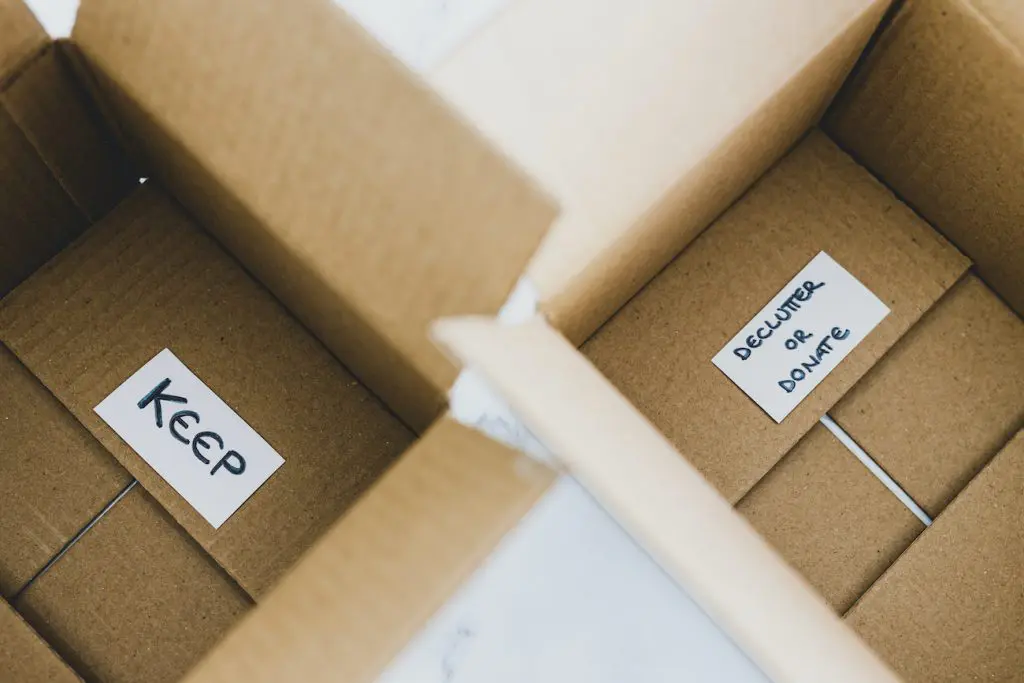 Sports equipment storage
When it comes to storing your sports equipment, it can be quite difficult to find the right space to keep bulky items without taking up too much room. And, while it is relatively easy to hire sports equipment, if you're a sporting enthusiast or a semi-pro, chances are you'll have a hefty amount of your own kit that will need storing, both out of season and during any breaks.

Whether you're keeping golf clubs or football kit, ski's or a canoe, with a self storage facility, you can be certain your accessories, kit and equipment are safe and protected, no matter how long you store them for.
Find out more about the best way to keep your sports equipment safe with our top tips.
Business storage
Do you have stock or extra items you don't really use often? Don't waste valuable office space, instead move those lesser needed items into storage and make more space for your staff. Whether you're downsizing or relocating, if you're a business you'll probably have a lot of equipment, technology and documentation to keep safe while you move. From desks to computers, filing to customer information, self storage provides businesses with a secure place to keep items safe while not in use and saves you having to fork out for expensive businesses premises.

Whether you're looking to store unused office equipment or non-essential items, or are searching for a safe and secure space to keep confidential documents, we can help.
Equipment and tools storage
Whether you're a professional tradesman or simply a keen DIYer in your spare time, chances are you'll already know how tricky it can be to store tools and equipment in the right way to avoid damage. Not only are tools bulky and awkward to store, but they're also expensive to replace if damaged.

A much more secure choice than leaving tools inside your van or on-site, a self storage unit allows you to better organise your equipment while minimising clutter in your home or workplace. From construction equipment to power tools, spare parts and trade stock to PPE and workwear, our storage units are ideal for a variety of equipment and, as each unit is locked with your own padlock, you can be sure your tools are safe.
Student storage
It's no secret that, over the course of the academic year, students will accumulate a range of items – from clothing to furniture, books to fancy dress costumes. But, what happens when the term comes to an end, and your lease is up? For many students, having to quickly vacate a property is a very real, and common, problem, with shorter leases the norm. And, if you still have a year or more to go, what's the point in traipsing everything home only to take it all back again at the start of the next term?

Our 9ft lockers are the perfect choice if you're looking to store a small amount of items. Similar in size to an estate car boot, these lockers are ideal for those wanting to store computer equipment, a couple of suitcases and a few smaller boxes. For convenience and to make your life easier, we have self storage facilities in a range of major university towns such as Manchester, Leeds and Nottingham.
Why should you use self storage?
Self storage offers the perfect opportunity to reduce clutter in your home and keep your belongings in a safe space. So why do people use self storage?
Cost-effective:

with self storage units, you're not tied into a long contract, nor do you have to pay expensive business fees for your space

Flexible:

With self storage, you can store as little or as much as you like, for as long as you need. While larger units will cost more, it's simple to scale up or down your space depending on your individual needs

Secure:

At Ready Steady Store, all of our locations are monitored by

24/7 CCTV

while all our stores have unique PIN code access and most also feature gates with PIN code access

Additional extras:

From boxes to bubble wrap, our

box shop

offers customers a range of packaging materials – order online or pop into your local store now

Local:

we have

branches throughout the UK

so no matter where you're based, we can help you create more space where you need it most

Contact-free move-ins:

due to the COVID-19 pandemic, we've made it safer for you to

reserve your unit

online or by telephone, while at all of our stores, contactless move-in is available
Get in touch with us today with any questions you have about our self storage solutions, or to find out more.