Car boots sales are a great way to simultaneously get rid of unwanted clutter and make some extra money.
It can be tricky to know how to do a car boot sale if it's your first time, particularly if you haven't been to many before. There will be many people there (both selling and buying) that will be old hands at car boots, so we've put together a list of tips for car booting so you can make the most out of your unwanted items. From what to sell at a car boot sale to what you need to bring, we'll help you feel more prepared.
How to do a car boot sale
A car boot sale is usually held in a field where sellers take unwanted items in the boot of their car and set up a stand to display their items for sellers to peruse and find any bargains they would like to buy.
They are relatively informal settings but there are some rules and tips for you to follow so that your first car boot sale goes smoothly.
Tip #1 – Get there early
Our first car boot sale tip. Getting there early means you can choose the best position for your stall where you will be able to get the most customers. It will take some time to set up your stall so get there with plenty of time to allow you to set up well.
There are often long queues of cars so plan to leave earlier to try to avoid the worst of the queues and account for it.
Tip #2 – Pitch up next to the best stalls
Aim to be next to other attractive stalls as this is where the crowds will form and if there are more people around your stall then you are more likely to make more sales.
Just ensure that your prices are competitive with your neighbours so you don't lose out on customers to your surrounding stalls.
Tip #3 – Don't label your items
This is a car boot sale tip that is sometimes debated however it is generally agreed that it's best to not price your items individually as you may want to change your prices throughout the day. A good tip is to lower your prices later in the day as it gets quieter to snatch in those last few sales.
Putting the price on may also be detrimental to you when it comes to customers bartering and the labels may reveal you are new to car booting and people are more likely to take advantage of this.
Tip #4 – Bring carrier bags
Carrier bags are really useful to offer to your customers particularly if they are purchasing more than one item. If they are hesitating between getting an additional item or not a carrier bag may be able to sway them by making it easier for them.
It's a good way to produce repeat customers and you most likely have a stash of plastic carrier bags in your home that are also acting as clutter so you can get rid of both types of clutter in the process. It's also a great way to help the environment by reusing carrier bags, reducing landfill and unnecessary plastic waste.
Tip #5 – Prepare a float
Car boot sales rely on cash transactions so it's important to make sure you have a float with you so you can give change for purchases made using notes. You'll need at least £10-£20 in cash reserves in a variety of denominations. This will grow as you begin making sales but you will need a base level to start with.
It's also important to keep your float safe so try not to leave it on display or on the table – keeping it on your person or in a locked car is best.
Tip #6 – Pack the car strategically
Car boot sales start quite early in the morning so ideally, you want to pack the car the night before and in a way that will make it easy for you when you arrive. You want to make sure you have the equipment you will use to display your items on top so they are easily accessible and you can begin setting up your stall straight away.
This means you can start selling to people as soon as you get there as most sales are made at the start of car boot sales and you don't want to be stuck setting up with all your customers passing by missing out on potential sales.
Tip #7 – Bring a friend
Bringing a friend can help make the set-up a lot quicker which will boost your sales. If you are selling together then it can also help split the cost of the pitch and make your stall more appealing with a full variety of items on sale.
Car boot sales can also be prime targets for thieves, so having a friend with you can provide strength in numbers because they can help watch out for anything suspicious. It can also help to have some company during quieter moments as crowds can ebb and flow throughout the day.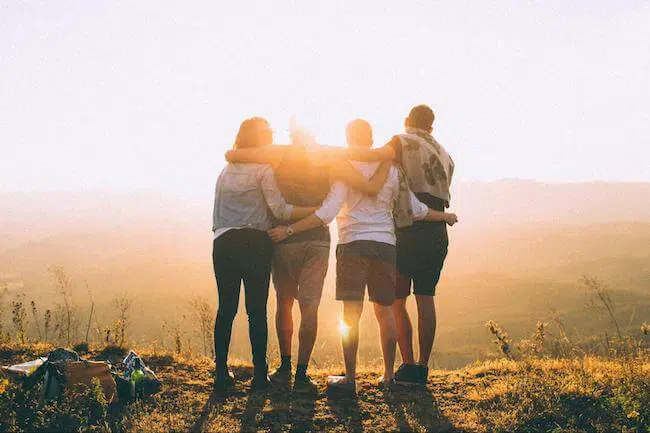 Tip #8 – Present your items well
Make sure your items are in good condition – although they may be second hand it makes a difference ensuring clothes are washed, ornaments cleaned well presented. It not only makes the stall look more attractive but also means you can potentially start with a higher asking price.
You can colour code clothes and categorise the different types of items you're selling to make it easier for a potential buyer to sort through the stall – nobody wants to have to rummage for hours so having everything neatly out on display will increase customer satisfaction.
You can also arrange your stall to factor in the type of customers you see at the car boot sale – placing teddies and toys near the front and lower down is a great way to get kids to see them and they can do the persuading for you.
Tip #9 – Bring extra equipment
Displaying your items on clothing rails can make it easier for people to look through and therefore more likely to buy something. This means bringing extra equipment such as coat hangers and clothing rails can help.
If you don't have a rail, a tarpaulin can be a great way to display more items without having to make people rummage through a large pile. With your items more spread out, people passing by can easily see what you have on offer and something may catch their eye.
Tip #10 – Price realistically
Car boot sales are known as a place to pick up bargains. If your asking price is too high you are unlikely to make many sales.
A rough guide for pricing is to sell items at 10-15% of the original value. Obviously, this depends on the condition of the item but don't expect huge numbers from individual items.
Often a 'bargain bucket' can be a good way of selling lots of items for a lower price but people make multiple purchases so you can make a good return. The average price for many items at a car boot is around 50p – £2.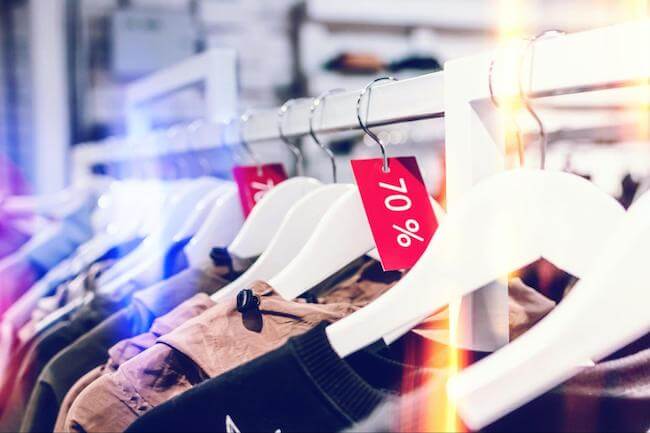 Tip #11 – Be prepared to barter
Many customers won't hesitate to barter for an item to lower the cost. It can be a good idea to price some items higher than you intend to sell them to prepare for this. 
It can also mean that there is more room for you to offer a lower price to a haggling customer and they can feel more satisfied accepting a lower offer when really you intended to sell it at that price originally.
Tip #12 – Consider the best items to sell
A common question is what sells well at a car boot sale? They are places where you can see almost every category of item, so what do people actually buy the most?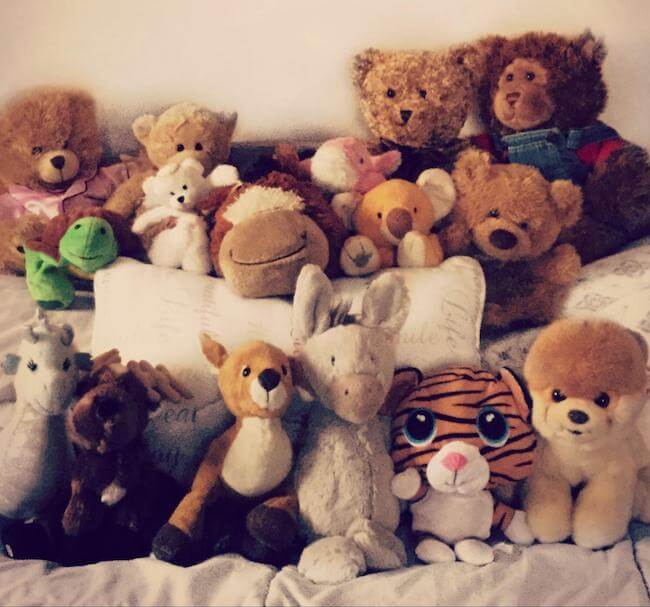 Some of the most popular items at a car boot sale include:
Toys

– if they are neatly packaged and have all the right components then toys are an easy sell

Plush animals

– these are commonly successful as children spy them quickly

Technology

– phones and game consoles are good items to sell at a car boots sale

Baby items

– babies grow out of clothes and toys very quickly so these items are useful for parents

Small homeware items

– decorative home furnishings are popular at car boot sales as long as they aren't too big to take home
Tip #13 – Be friendly and smile
It may seem trivial but smiling and interacting with customers will help you make more sales as people will feel more comfortable and drawn to your stall. They may also feel able to ask questions if you are engaging in friendly conversation which can help make more sales.
However, make sure you are not being too eager as many people like to browse. It can also be helpful to be friendly to other sellers at the car boot sale as they may point customers in your direction if they know you have something suitable for them.
Car Boot Sale Rules & Regulations
The exact rules may vary depending on the car boot sale, however, most follow a similar format that involves 
Picking a pitch on a first-come-first-serve basis. 

There will usually be a limit to the size of the pitch which may be determined by the number of tables at your stand – this will be decided by those running the car boot sale.
Most people come to a car boot sale in search of a bargain, so it's common to expect haggling and prices to be on the lower end. People also like to look closely at items they are interested in, so be prepared for them to be handled when people are looking; if you have any items that are particularly delicate it may be good to consider putting them further from reach.
Final thoughts
If you are looking to declutter your space, moving house or make some space for your business – a car boot sale is the perfect place to do it, giving you both extra room and money. Following these 13 tips for car booting will help you make the most out of your car boot sale, making it appear like you have done it many times before.
At Ready Steady Store, we have storage facilities across the UK including Manchester, Leeds, Nottingham, Doncaster, Great Yarmouth, Eastleigh, Wokingham & Bournemouth. So wherever you are, if you don't manage to sell all your items in your car boot sale, you can store them until the next one. You can also upsize or downsize your unit based on how much storage you need, particularly useful if you are selling seasonal items.
We offer security and peace of mind for all of our customers with 24-hour CCTV at all of our stores so you can be reassured your items are safe and we have 24/7 access so you can access your unit any time of day.
If you have any questions, don't hesitate to get in touch with us.