Space is a luxury, there's no doubt about it. And, when you factor in working from home and homeschooling, it's no surprise that the majority of us have felt like we need more of it, especially in the past year. A garage is often a must-have for many homeowners, but, let's face it, with many of us parking on our driveways or the road itself, how many of us actually use their garage for its intended purpose anymore anyway? 
The perfect way to increase the space in your home, whether you're expanding the family or looking for more space for a home gym, office or cinema, a garage conversion is a great alternative to moving house altogether. Not only that, but it's also a much cheaper option. In this guide, we'll cover everything you need to know including:
Should I convert my garage?

How much value will a garage conversion add to my house?

How much will a garage conversion cost?

What about planning permission and building regulations?

How to plan a garage conversion

Pros and cons
Making sure you stay organised every step of the way is the key to staying on top of all the official paperwork and regulations and ensuring your project runs smoothly. There are lots of options so we've put together a comprehensive list of what you need to think about, plus pros and cons to help you make your decision on whether to convert the garage or not.
Should I convert my garage?
If you're in need of space but don't want to fork out loads for a house move or an extension, a garage conversion is ideal. But, before you make any decisions, it's important to think about how valuable your garage is to you and your home, which'll get onto, along with any other costs which might include:
 Insulation and damp proofing:

walls, floors and roofs all require appropriate insulation so their own 'U-values' meet Building Regulations while damp proofing is necessary for the walls and floor

. 

Plumbing and electrics:

depending on the current state of your plumbing and electrics, you may need to factor in this time and extra cost into your overall plan. Bear in mind that if you require a lot of plumbing and electrical work this will likely add between £2,000-£3,000 to your total bill.

Structural conditions:

you need to assess the condition of the foundations, walls and roof to determine whether this is a viable space to begin work. Chances are these things will need some work so be prepared for that. Also, prepare yourself for the possibility that your garage is in an unsalvageable state. Demolition and replacing could be more cost-effective than renovating, in some cases.
You will always need to consult the advice of a professional when it comes to converting a garage space. An architect will need to assess any plans to extend or amend the building and a builder will need to have input on the groundwork that needs to be done and consult. However, once the experts have offered their suggestions you can then DIY – and save a lot of money!
Read our blog post to find out more information on whether you should renovate or move.
How much value will a garage conversion add to my house?
Generally speaking, while value increases will obviously depend on a range of factors – such as the area you live in and the type of property – a garage conversion could add up to 20% to the value of your home. This makes a conversion a very cost-effective way to get that additional space you need. 
How much does a garage conversion cost?
While costs will of course depend on your space and the amount of work you're having done, a standard integrated garage conversion will normally set you back anywhere between £3000 and £10,000. Considering that adding an extra room, or two, to your home will generally add more than that, it's a great project if you've got a tight budget but are in desperate need of some additional room. 
As long as you're not unlucky with structural stumbling blocks, converting your garage is generally one of the cheapest ways to increase your space and is more cost-effective than adding an extension. But, there are a number of things to keep in mind that will affect the overall cost, such as:
The size of your garage:

obviously, the larger the space, the more money it will cost to convert

Structural changes:

if the foundations of the garage need reinforcing, there's damage to the roof, floor or walls, or your ceiling height needs raising, the work will cost more

Design costs:

whether you're hiring a professional or doing the legwork yourself, don't forget to factor in design fees or consultations along with any decorating costs

Planning permission:

submitting planning applications can be costly, and there is no guarantee that they will be accepted, and you may not get your money back 
Do I need planning permission for a garage conversion?
While, normally, if you're having any building work done on your property, you should be prepared to submit planning permission, as a garage conversion does not tend to change the footprint of your home, it's likely that you won't need to apply for extra permission to have internal work done, but you could encounter some red tape so make sure you check the regulations for your home before you get started.
The average single garage offers up roughly 15m2 of floor space and a double 30m2 so you can see that both offer up ample space. But, while a double garage gives you extended possibilities, you may also require planning permission depending on your intended uses for the space.
Remember though, if you live in a listed building or a conservation area the rules are likely to be different. Also, don't forget to check for any planning conditions, such as that the garage is specifically for parking, as this will need to be changed before work begins. 
What about building regulations?
In order to comply with Building Regulations, you or your contractor will need to send building notice to the council to ensure any work carried out complies with various aspects of construction including: 
Ventilation

Acoustics

Fire safety

Moisture proofing

Insulation

Escape routes

Structural soundness
The building inspector will also visually inspect windows and doors, fireproofing and foundations before handing over a final certificate of completion. If you're looking for more information on building regulations, visit the LABC website now. 
How to plan a garage conversion?
So, once you've established exactly how much it will cost and how to get prepared, it's time to start planning your conversion.
Determine the space you have available
In order to determine exactly what your conversion should be used for, it's a good idea to figure out, realistically, how this additional space will work with the rest of your home. For example, integrated or attached garages can flow far more easily into your house giving you the option for an extra bedroom, bathroom or kitchen extension. 
On the other hand, while a detached garage can offer lots of options, it naturally lends itself to something a bit more removed, such as an annexe, home office, gym, guest room, or even a home cinema.
Similarly, you'll need to consider parking. If you do use your garage for parking, once it's converted is there plenty of space on the driveway or the road where your car won't be in anyone's way? A great way to make a decision is to ask around any neighbours who have converted their garages to see if they have any advice or tips for you.
Work out your budget
Ensuring you have a solid and clear budget plus contingency is the key to ensure you know exactly what you're spending and can afford, and that you're covered in case anything goes wrong. Generally, you should factor in a cost of around £1,000 per square metre plus extra for emergencies or unforeseen costs. 
A few things to consider when it comes to budget:
Flooring
The floor you already have in your garage should be strong enough and, as we've just mentioned, it will require damp proofing and insulations to meet regulations.
When it comes to flooring, your options include:
Concrete floor: this can be easily created and the damp proof membrane added between the two layers with insulation added under the new floor.

Raised timber floor: this can be built over the floor you already have and the damp proofing can be laid under the timber with insulation between raised timbers and joists of the floor. Consult fire regulations when adding a timber floor.
Plumbing and wiring
As we've already mentioned, this depends entirely on the existing condition of your garage, and what it's been previously used for. And, it can get complicated. Check the walls and ceiling of your garage for wiring and note that rewiring your garage to make it livable with lights and heating will place additional strain on the household mains. This might mean you need to install a separate unit while if you're planning to install a bathroom you'll need to identify the main outflows for water and soil.
Walls
Your external walls are covered by building regulations and as mentioned, they must hit the mark for moisture-proofing and insulation. If the garage is integrated into the house, these walls will usually meet building regulations already. If not, consider a stud wall inside the existing exterior wall to house insulation, power and water lines.
Don't forget, the interior walls and the doors through these walls will also need to meet proper fireproofing requirements.
Windows and doors
To meet building regulations you'll need ventilation and an escape route to comply with fire regulations. Regulations also state that a window must have trickle vents, be 1/20 the floor area of the room along with a 600mm base opening plus a total area of no less than 0.45 m2.
To simplify, windows that meet these requirements are:
Metal frame (must have a 'thermal break')

Wood frame windows (must be of sufficient depth to accommodate a double-glazed unit of 24mm)
Please note that doors must meet the same requirements as windows.
Source quotes from reputable builders 
If you're planning on hiring someone else to carry out the work, it's a good idea to ring around a few reputable builders or specialist garage conversion companies to get a range of quotes. These firms will have extensive experience in dealing with any issues that can arrive with a garage conversion, while getting a few different quotes will allow you to compare costs and work out the best solution for you. 
Consider storage space
First, you'll need to figure out what you're going to do with everything that is currently being kept in your garage, whether that's furniture, tools or out-of-season clothing. If you're looking to keep your belongings close by, investing in a quality shed or outbuilding is a great way to keep your items safe and secure. But, if you don't have space or are simply looking for somewhere to keep your belongings while the work is being carried out, a self storage facility is ideal.
Here at Ready Steady Store, we offer flexible storage space in a range of sizes at locations across the UK. With additional extras such as exclusive offers on van hire and racking and shelving, we make it simple for you to keep your items safe, no matter how long you need to store with us. Find your local store today to find out more. 
So, what are the pros and cons of a garage conversion?
Still can't decide if converting your garage is the right choice for you? Take a look at our pros and cons now to help you make a final decision.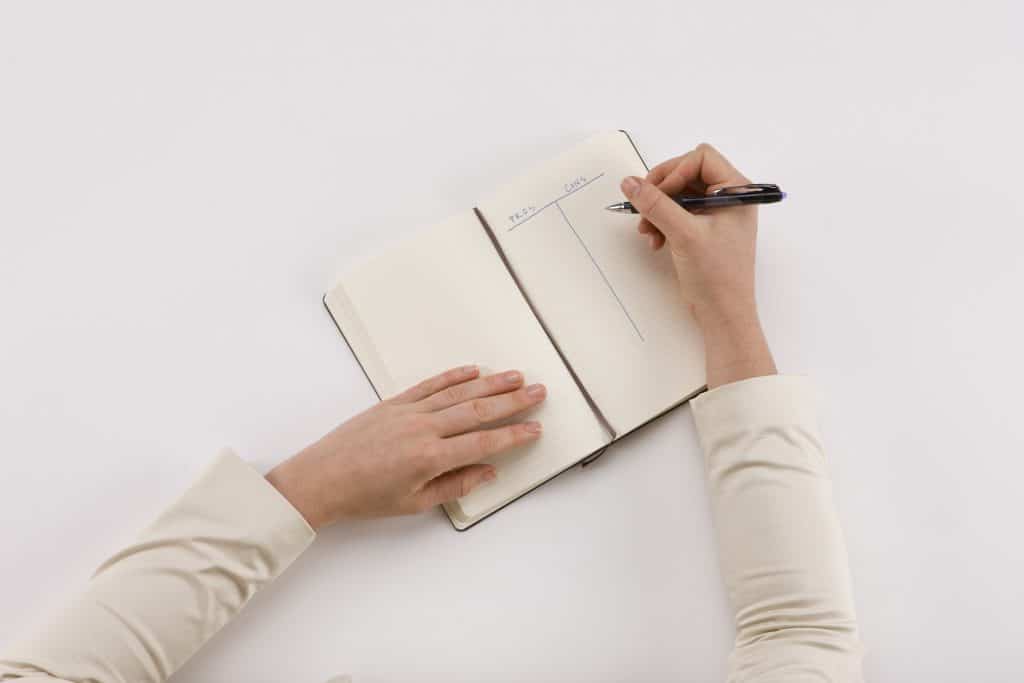 Pros 
Can add value to your home, providing you have alternative parking arrangements

Helps to avoid the hassle of moving if you need additional space

Makes use of a space that could be going to waste

A much more cost-effective way to add space than building an extension

Total design control – subject to legal restrictions, obviously

If you have the money and resources it can be completed in just a few weeks
Cons
While it could add value, it could actually also decrease the value of your home if you don't have ample parking space

Loss of valuable storage space

It could be disruptive and any adjoining rooms may be unusable during the conversion

You are responsible for the legality of the work done and in turn, it could become time-consuming

If you do need planning permission you may not receive it and will still be charged for the application

Uncertainty of costs – you also may be required to pay for additional improvements or repairs
So there you have it, our guide to planning the ultimate garage conversion, with everything you need to consider. Don't forget, if you need somewhere to house your belongings while work is carried out, our storage units offer the perfect option. Get in touch with us today for more information.