Looking for things to do in Manchester? This vibrant city never fails to amaze. Whether you were born and bred here or have recently moved, there's always something new to discover.
From its many cultural spots to its exciting nightlife, Manchester knows exactly how to entertain. Here are some of our top recommendations for you to try out –  just remember to check with the venues directly before planning your visit.
Take a sightseeing tour of the city
Celebrate the beautiful game
Moving to Manchester? Simplify your storage with us
Take a sightseeing tour of the city
For newcomers, getting your bearings will be a breeze with a hop-on-hop-off bus tour. These tours cover all of the city's major attractions, including the National Football Museum and Old Trafford Stadium, among others.

While visiting these iconic sites, listen to the informative audio commentary, and hop on and off the bus as you please, enabling you to explore the city at your own pace. Alternatively, consider taking a river cruise for a unique perspective of the city from its waterways.
Cultural experiences
You can't beat a cultural experience, and Manchester offers a lively array of options to explore. From world-class museums and galleries to historic landmarks and live theatre performances, the city has something for every cultural enthusiast.
Here's our roundup of the finest cultural encounters that Manchester has to offer:
History and architecture
Art galleries
Museums
Theatre
Celebrate the beautiful game
Apart from Oasis, the beautiful game is the reason Manchester is internationally recognised. Whatever team you support, you're free to check out a stadium tour or a match. Here are a couple of options for football fans:
Old Trafford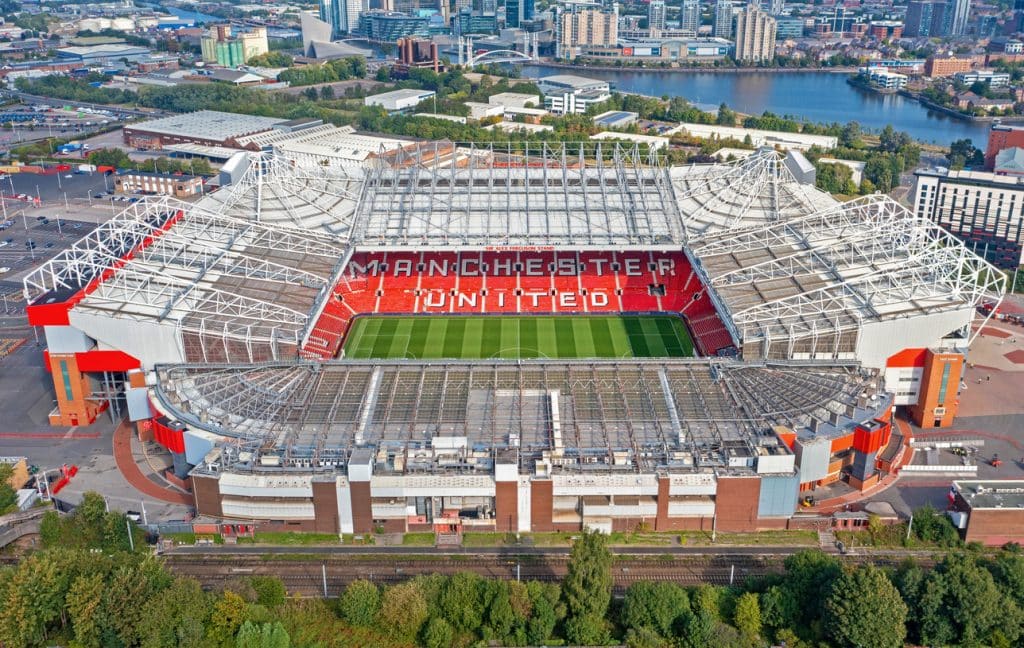 Old Trafford, home to Manchester United, offers an unforgettable football experience. Whether you're a genuine Red Devil or a casual observer, this iconic stadium has something for everyone.
To dive into the thrilling matchday atmosphere, head to the Manchester United website for all the details you need. If you're keen to explore the club's history, join the Manchester United Stadium Tour. Led by a knowledgeable guide, you'll visit intriguing spots like the Manchester United Museum, the trophy room, and even the players' dressing room.
Etihad Stadium
The Etihad Stadium, home to Manchester City, blends history with modern sports culture. Initially constructed for the 2002 Commonwealth Games, it has been the heart of Manchester City since 2003 and has hosted renowned music acts. 
Football fans can either take in a match or an Etihad Stadium tour, granting access to exclusive areas like the press room, where you can field questions with a virtual Pep Guardiola. This immersive experience offers a deeper connection to the world of football and Manchester City, making it a must-visit for fans and curious visitors alike.
Hit the shops
If you love a good shop, Manchester offers a diverse and bustling shopping experience. Whether you're in search of independent boutiques or vintage stores, the city caters to every shopper's tastes and preferences.
Here are some of the best places to shop:
Afflecks – a unique shopping emporium with independent boutiques and vintage stores.
Spinningfields – a high-end shopping, dining, and entertainment district.
Oldham Street, Northern Quarter – each day on Oldham Street is a retro experience.
Eat out
Restaurants
Manchester's culinary scene encompasses a diverse array of restaurants, ranging from fine dining and international cuisine to cosy bistros and trendy eateries. Check out Time Out's pick of the best.
The Curry Mile
In Rusholme, you'll also find the famous Curry Mile along Wilmslow Road, featuring a remarkable selection of top Indian, Pakistani, Sri Lankan, and Bangladeshi restaurants.
Food halls
The food markets in Manchester are a food lover's dream, serving up a wide range of delicious global and local eats for everyone to enjoy. Here are three to check out:
Chinatown
Manchester's vibrant Chinatown, known for its iconic red arch, offers diverse dining and markets, bringing a taste of Chinese culture to the city centre.
Nightlife
Music and entertainment
Manchester's music scene, centred around the esteemed AO Arena, features an array of musical styles. This iconic venue has hosted legendary performances, from rock classics to chart-topping pop hits. It's an integral part of the city's music culture, offering down-to-earth and unforgettable live music experiences that reflect Manchester's dynamic musical heritage.
Northern Quarter
Packed with tonnes of underground clubs, cool bars, and themed pubs, the Northern Quarter is where you go for that trendy, artsy vibe in Manchester. You'll find both old-school pubs that have been around for ages and brand-new bars that have just popped up recently.
Sip the city's finest craft beer
Manchester boasts a thriving craft beer scene and offers hopheads some of the finest taprooms and beer pubs. If you're in search of a great brew, you've landed in the perfect spot. Keep in mind that opening hours, especially at breweries and their taprooms, can be pretty flexible, so it's a good idea to consult their websites for the most up-to-date operating hours before planning your visit.
Family-friendly fun
Looking for family-friendly things to do in Manchester? Consider heading to one of these destinations:
Crystal Maze – an interactive adventure attraction where you can navigate through challenging puzzles and play physical games.
Chill Factore – an indoor snow sports centre that offers skiing and snowboarding experiences on real snow slopes.
Legoland Discovery Centre – a family attraction that features Lego-themed rides, interactive exhibits, and creative play zones.
Mayfield Park – a well-received green urban space in the heart of the city; Mayfield Park provides a peaceful escape with gardens, art installations, and community events.
Moving to Manchester? Simplify your storage with us
If you're moving to Manchester, our earlier post covers essential information, from transport to the best schools and property prices. Whether you're in need of storage while settling in or decorating your home, our self storage units are tailored to your individual needs.

Contact our Manchester facility for details, or reach out to our team to learn more about us.