There's nothing quite like moving house – the excitement of new surroundings and the prospect of a fresh start and making somewhere a home. But when it comes to actually moving, it's not all fun and games. From organising your utilities to packing up an endless stream of boxes, it can be stressful and hugely overwhelming. But, it doesn't have to be. 
Knowing how to pack a house for moving is all about planning and, with the right tips and suggestions, you'll have your house ready in no time. In this piece, we take you through a timeline of how to pack a house for moving, from:
2 months before

1 month before

The week before

Moving day
Two months before
The key to stress-free moving is to get organised before you've even thought about packing your first box. Set aside a day where you know you won't be disturbed and sit down to work out the logistics of your move. Double-check your house contracts, ring around some removals companies to get quotes and work out a timeline of your move so you don't forget anything important.
Create a master moving list
It can be easy to become overwhelmed with the number of things that need to be organised when moving house, so be sure to sort out your moving admin well in advance. Creating a master moving list helps to remember the little tasks and details you might forget. 
Write down everything you can think of – from the time your removals company are arriving and where you've left all your spare parts, to sending your final meter readings to your utility providers and leaving your keys for the new owners or renters.
Make decluttering a priority
Packing can be a lengthy and stressful process, but taking the time to sift through your belongings and declutter your house before moving can save you time and energy in the long run. It also reduces the number of boxes and packing materials you need, which helps to save on removal costs as well. 
When decluttering, our best advice is to be ruthless. If you haven't used it in a year, it's broken or doesn't fit anymore, simply get rid of it. Here are our top tips: 
1. Sort room by room
Starting from the top of your house, work through your home room by room to avoid getting overwhelmed. The loft or attic storage space, if you have one, is always a good place to begin as it's normally already filled with those things you don't use often such as seasonal decorations, keepsakes and spares. 
2. Be ruthless
Our best advice is so separate your items into 3 piles to help make your decluttering easier:
Keep:

for those items you use regularly, clothes you love and sentimental items you can't live without.

Donate or sell:

listing your items on Facebook Marketplace, eBay or sites like Gumtree as well as setting up at a local car boot sale offers the perfect way to get rid of your unwanted items and to make a profit on them. Similarly, if you're not interested in selling your items, head to your local recycling centre, donate to charity shops or share your unwanted belongings with friends and family.

Bin:

if it's broken, out of date or missing parts, get rid of it immediately. Just remember to try and dispose of your items in the most environmentally friendly way possible. 
3. Don't forget about your paperwork
So many of us have drawers and cabinets filled with paperwork we don't actually need – from bills to bank statements, TV licenses to phone contracts. HMRC advises keeping tax-related paperwork such as payslips, tax returns and P45's for at least 22 months from the end of that particular tax year, while you'll also need to keep all your existing savings, investments and pensions paperwork, too.
You could also go paperless – simply head online and switch the majority of your bills and paperwork to be sent directly to your email inbox. Before you pack what remains, invest in some ring binders or folders and organise your paperwork meticulously from A-Z, making sure to file each section chronologically so the most recent paperwork is within easy reach. 
Gather all your materials
Once you've decluttered your home, it's time to figure out how many cardboard boxes you'll need to get it all packed up. When it comes to packing a house of moving, no matter how many boxes you have lying around, chances are you'll need to invest in a range of different types and sizes to accommodate your belongings and to avoid any damage. 
You'll need a variety of strong cardboard boxes, along with wardrobe boxes to keep your clothes protected. Don't forget about the extra packing materials and accessories such as old newspapers and bubble wrap for protection, markers and labels for labelling and strong tape and plastic wrap for protection.
If you're reusing old cardboard boxes, make sure to inspect them properly for signs of damage or weakness to ensure they're strong enough to safely carry your items. Also, don't forget to cover up any old labels to avoid getting confused about their contents.
The month before
About a month before you move, once you've decluttered and sorted out your belongings, it's time to get packing. If you can, dedicate a room or area of your home for just packing and storing your boxes and pre-build some boxes for ease and speed. Not only will this save your packing from spilling out into the rest of the house, but also allows you to close the door and escape the 'moving bubble' when you need it.
Our top house packing tips
1.
Pack one room at a time
As with decluttering, while some people will advise packing your house in categories, we believe that focusing on one room at a time can help you to feel like you're making progress while helping to see what goes where when you get to your new home.
2. Know how to properly pack a cardboard box
It's important to make sure you're properly packing your belongings to both avoid damaging them and causing yourself any injury when moving. Here's how to pack a cardboard box for moving:
Choose the right box size:

utilise small boxes for heavier items, while bigger boxes should be used for lighter and smaller belongings to avoid breaking the boxes. 

Pack heavy items evenly across the bottom:

not only does this prevent heavier items from squashing more fragile ones, but also helps to keep the box stable.

Individually wrap fragile items:

anything that can be easily broken should be carefully wrapped up in bubble wrap or protective packaging to avoid damage.  Better still, utilise spare clothes and blankets for padding.

Avoid overpacking:

if your boxes don't close properly, you'll need to take some stuff out as most removal companies won't accept boxes that aren't fully closed.

Label and secure each box:

always tape your box closed and label it immediately to make sure you don't forget what's inside. 
3. Make use of packing hacks to save time and space
There are plenty of packing hacks and tips to help you save time and space and make things a bit easier during your move:
Make the most of your space:

from the insides of wardrobes and dressers to handbags, suitcases and shelves, don't waste space 

Use clothing and bedding to wrap fragile items:

you can use socks to pack wine glasses and delicates, clothing and linens to pack dishes and plates and duvets and blankets to protect mirrors or electrical items such as TVs.

Keep screws close at hand:

when dismantling furniture, make sure to collect all the pieces into a  sealable plastic bag and tape it to the underside of the furniture to avoid misplacing it. Better still, tape each component to a piece of paper and label what they're used for to make it even easier when you get your new place.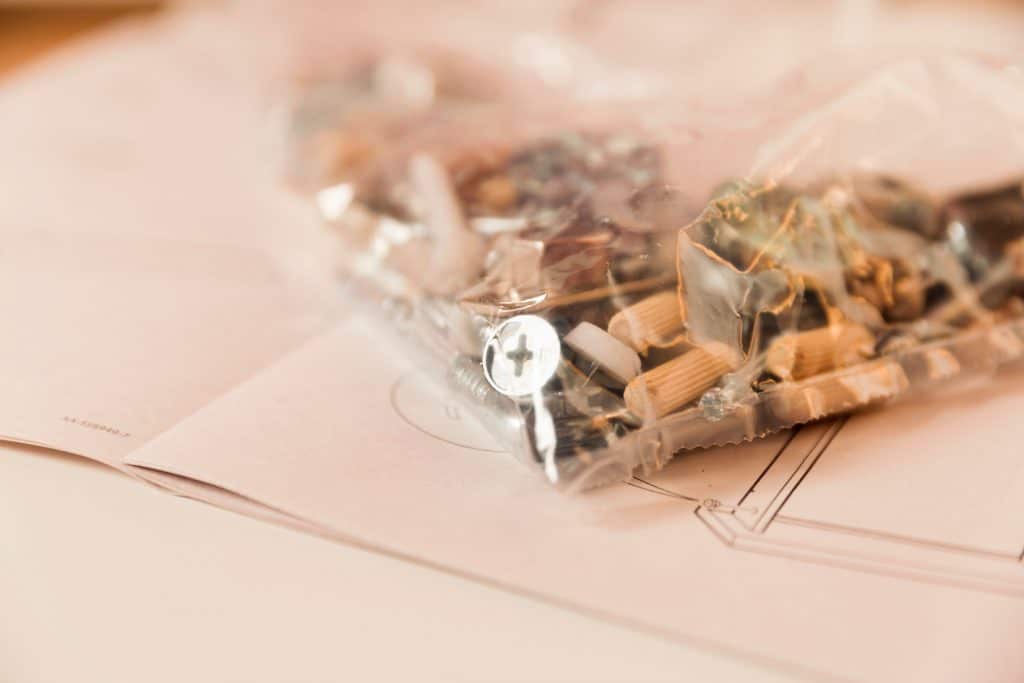 4. Consider self storage
With moving house found to be more stressful than divorce or heartbreak, it's no surprise that many people turn to self storage to minimise the tension and strain that often comes with relocating. 
Self storage is perfect during periods of transition and when you just need a bit of a helping hand and some extra room. You can use storage to move out of your existing home in stages, making things a bit less overwhelming, while it also gives you space to deep clean or renovate your new home without cluttering it with boxes.
While you can plan the smallest details of your move, and research how to pack a house for moving,  it still might not go entirely to plan. Whether there's an unplanned problem with the removals company or your property chain, an unexpected illness or something else entirely, it's always a good idea to have a backup plan just in case. That's where self storage comes in handy. 
Did you know that at Ready Steady store you can reserve a storage unit for just £10? There's no commitment either – if you decide you no longer need storage, we'll refund you no questions asked. 
The week before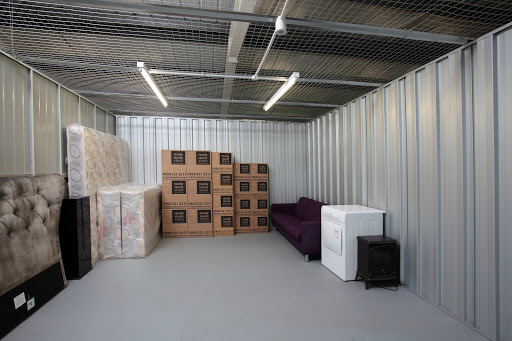 The week before you move is likely to be filled with last-minute tasks and a whole lot of stress, but it doesn't have to be. If you've followed our how to pack a house for moving guide, by now you should have most of your house packed up and ready, all that's left to do is pack those necessities you'll need for the first few days. 
First-night essentials
The first night in your new home is an exciting one, but make sure you're properly prepared to avoid any mishaps. After all, you don't want to spend the whole evening rummaging through boxes trying to find what you need when you could be settling into your new house. 
Before you start packing, put aside a suitcase or a few boxes and fill them with all the essentials you'll need for that first night. Here's what you need to pack:
Personal items: 
Medications

Daily toiletries (toothpaste, toothbrushes, shampoo, conditioner and soap)

Toilet roll

Spare change of clothes and underwear

Extra blankets
House essentials:
Washing up liquid

Tea towels

All-purpose cleaner

Coffee, tea and mugs

Cutlery and a few plates

Kettle

Toaster

Microwave

Pet food and bowls (if applicable)
Practical supplies:
Scissors

Bin bags

Light bulbs

Extension cords

Spare batteries

Torch or candles and matches

Phone and laptop chargers

A basic toolbox for putting together furniture
You'll also want to pack your valuables and any important documents like passports and financial records and along with the paperwork for your new home.
Moving day
On the day of the move, you'll want to make sure you're prepared and ready for when the movers arrive in order to make the experience as seamless as possible. Get an early night the night before and get up early to finalise those last few details. Ensure all window and doors are secure and turn off the gas, electricity and water – don't forget to take photos of the meters before you leave to avoid overpaying. 
Round up
Create a master moving list
Make decluttering a priority
Gather all your materials before you begin
Be clever about your packing by utilising packing hacks
Make use of self storage
Be prepared with an essentials bag to avoid mishaps
So there you have it, our ultimate guide for how to pack a house for moving – soon your friends will be asking your advice for their next house move. 
From online sign-ups and contact-free move-ins to helpful on-site extras such as trolleys, racking and parking, no matter where you're relocating to, we make moving house easy. With a range of locations throughout the UK, whether you're moving to Manchester, Leeds or somewhere else entirely, our secure storage offers a great way to store your belongings while you move. Find your local Ready Steady Store today or give us a call now on 0800 321 3211 for more information.