Moving to Doncaster? We've written this post as a guide to one of Yorkshire's most historic towns.
From its famous horse racing course to property prices and schools, we reveal everything you need to know about the area.

Located just over 20 miles from Sheffield and 30 miles from Leeds, Doncaster is perfect for those seeking a semi-rural lifestyle. More recently, as part of the Queen's Platinum Jubilee celebrations, it was also granted city status – read on as we explore the soon-to-be 'City of Doncaster'.
Doncaster's best places to live
Typical house prices
The cost of living
Attractions and things to do
Getting around Doncaster
Education in Doncaster
Employment opportunities
Moving to Doncaster; relocation checklist
Why store your possessions with Ready Steady Store?
Doncaster's best places to live
If you're thinking about moving to Doncaster, its many hamlets and suburban villages offer many options. It does, however, depend on your ideal location and budget, the property type and your lifestyle when deciding exactly where to live. These are our top picks in and around the town:
Tickhill
With its excellent transport links and a range of houses for sale, Tickhill is a popular area for families. Despite its size, it's also a bustling place with always something to do. Some even call it the 'jewel in Doncaster's crown'.
Bawtry
Originally an ancient port on the River Idle, Bawtry is a market town with a variety of quality restaurants and shops. Although there's no doubt living here is at the pricier end, the quality of life is worth it, and when compared with other Yorkshire hotspots, it's also reasonable.
Edenthorpe
Located within easy reach of Doncaster, Edenthorpe is a village of around 5,000 residents. It's also close to good schools, a great selection of pubs, and is only a six-minute drive from our South Yorkshire store.
Hooton Pagnell
Quite arguably the prettiest village in Doncaster, Hooton Pagnell is full of ivy-clad cottages and winding lanes.
If you're looking to get away from the busier towns, this idyllic village has the right balance of rural living and urban amenities.
Typical house prices
Purchasing a home
As a whole, Doncaster's sold property prices over the past year were up 1% from the previous year and 11% from the peak of £161,802 in 2020. There is, however, still a considerable difference between other large cities and the cost of buying a house in this town.
Average costs by property type in Doncaster are as follows according to Rightmove:
Terraced house – £115,477
Semi-detached house – £160,627
Detached house – £291,565
Renting in Doncaster
According to Varbes, the average cost of renting a home in Doncaster is £571. This is based on a survey of properties carried out by HMRC's Valuation Office Agency between September 2021 and September 2022 and is £375 lower than the national average.
The cost of living
According to Payscale, the average Doncaster salary is roughly £26,000 per year. The town is also 29.1% less expensive than London without factoring in rental prices. With rent, however, on average 72% cheaper than the capital, Doncaster is considerably less costly than London.
Here, you can also expect to pay just over £1,100 a year in council tax for properties in band A and B. Band C and D properties will also set you back between £1,569 and £1,765, while owners of pricier band H homes will pay just over £3,500.
Here's everything you need to know about relocating and council taxes.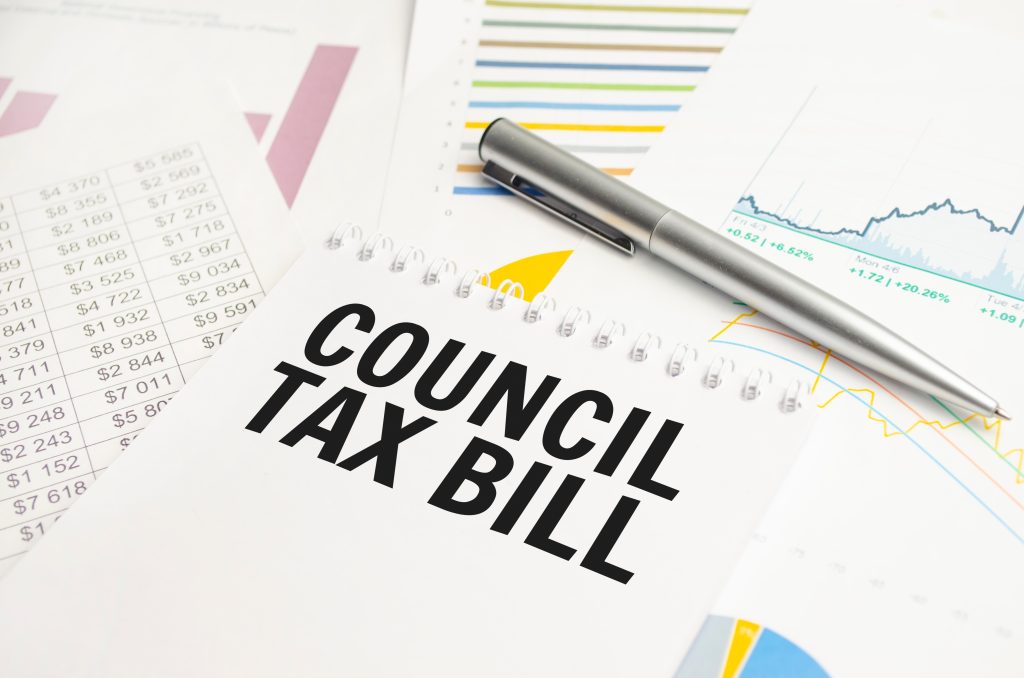 Attractions and things to do
Sport
With Doncaster being the home of horse racing, the course draws a big crowd. In fact, records date back as far as the 16th century. Meanwhile, if you can't resist a bit of football, make sure you catch a League One match – Doncaster Rovers regularly play their home games at Keepmoat Stadium.
Heritage trails
There are a number of Heritage Walks along the Don Valley Way, ranging from 1.5 to 4.5 miles. Why not take in the myths and legends of Conisbrough Castle or explore the sights at Brodsworth Hall and Gardens? You're sure to discover all kinds of interesting facts about your new home.
Shopping
In Doncaster, shoppers can find a wide selection of traditional shops that serve a small town, plus a variety of well-known retailers at the Frenchgate Center. The Corn Exchange is also a grand Victorian shopping centre in the heart of town; then there's Meadowhall and Lakeside Village, a short drive away.
Arts and culture
Along with plenty of high-street shops, and charming tea rooms, the town has several museums and art galleries. Then there's Doncaster Minster itself, complete with its stained-glass windows and tower – rumour has it the site dates back to AD71.
Family time
For a day out with the kids, visit Yorkshire Wildlife Park; it's home to more than 400 animals, among them rhinos, tigers, and giraffes. In addition, there's Potteric Carr Nature Reserve, known as 'Doncaster's Green Heart' and is a wild oasis worth exploring together.
Getting around Doncaster
From York's historical landmarks to the vibrant streets of Leeds, Doncaster is ideally located for exploring the North's most exciting cities. Its rail links are perfect for those looking to enjoy a day or night out and for commuters alike; it only takes an hour and 20 minutes to reach Manchester Piccadilly from Doncaster station.
The bus routes also serve 40 of the UK's largest cities and towns, providing great public transport for students, commuters and leisure travellers. Likewise, If you're looking to organise a getaway in the UK, the A1 is just a stone's throw from here, which makes commuting further even easier.
Education in Doncaster
For families looking to buy or rent, Doncaster has a number of excellent state options and 3% of schools are private. The town is also home to Doncaster College, which has around 1,200 students studying for Master's Degrees and Higher National Diplomas.
Doncaster's top five primary schools ordered by their Key Stage 2 results:
Scawsby Saltersgate Junior School
Kirkby Avenue Primary School
Park Primary School
Woodfield Primary School
Bessacarr Primary
Five of the region's top-rated high schools:
XP School
Hungerhill School
The Hayfield School
Stone Hill School
Hall Cross Academy
Employment opportunities
Although Doncaster is formally known for being an industrial town, thanks to its once-active coal mines, these days, it offers many exciting new prospects. From its hospitality trade to the movement of goods, here are a few sectors that are thriving in this vibrant local economy:
Creative Cultural and Digital
Energy and Environment
Logistics
Manufacturing and Engineering
Office-Based Services
Rail
Retail
Visitor Economy
Moving to Doncaster Checklist
Declutter and pack up your things – we can always store items while you decide what to do with them
Notify the relevant people – before you move, you'll need to notify a range of companies about your plans
Organise a man and a van – check out our Enterprise deals here or book a company to move your things.
Rent a self storage unit – here's how to ensure yours is safe and secure
Introduce yourself – why not pop around to your new neighbours and say hello?
Why store your possessions with Ready Steady Store?
Moving house can be challenging, especially if you're in between homes or if you have only a short amount of time to vacate. Thankfully, self storage can protect your possessions when things are up in the air, especially if you're reluctant to part with an item.
Located just off the A630, on Wheatley Hall Road, at Doncaster store you can access your goods 24/7 x 365 days a year. Unlike other local self storage providers, we also allow you to access your goods after 6 pm – *most of our 23 stores offer 24-hour access.
Moving to Doncaster? We can help before, during and after your move – for more information, contact our team or visit your local store.