Thinking about moving to Wokingham? You won't regret it, especially if you crave the benefits of a rural lifestyle. Tucked away in the picturesque landscapes of Berkshire, the town offers a welcoming, tightly knit vibe and recently clinched the title of being the best place to call home in the county.
For those who need to commute, Wokingham is also ideally positioned. It's situated less than 40 miles away from London and just 8 miles from Reading. Moreover, the presence of exceptional schools makes Wokingham a place where families can thrive, particularly since the market town is one of the safest in the region.
If you're looking to escape the hustle and bustle of London, this area offers a perfect balance between city and countryside living. Here, residents enjoy open spaces, sports clubs, gastropubs and shopping – get ready as we bring you the full lowdown on Wokingham.
The best places to settle in Wokingham
Property prices on average
The cost of living in Wokingham
Things to do and places to see
Transport in Wokingham
The best schools in the area
Employment opportunities
Moving to Wokingham: a guide to relocating here
Why make the most of self storage when moving house?
The best places to settle in Wokingham
Finchampstead
A village and civil parish in the Wokingham Borough, Finchampstead offers an exceptional standard of living. This affluent area boasts a diverse range of housing options, catering to various preferences and lifestyles, making it a sought-after location for both professionals and families.
The village itself is also fairly rural, with lots of open green space, 26 miles of footpaths and a Country Park. In 2017, Finchampstead also earned its accolade as one of the best places to live in Britain due to its outstanding community spirit, excellent schools, and proximity to London.
Barkham
Living in Barkham offers an idyllic setting with its picturesque walks, charming cottages, and dog-friendly pubs. Life in this area finds a great middle ground between modern comfort and the natural beauty of the countryside, creating a peaceful haven for those in search of a quieter yet well-connected lifestyle.
Tucked away close to outstanding schools and boasting convenient transportation connections, Barkham is an ideal location for both families and young professionals. Despite being a small and traditionally rural community, the village is renowned for its friendly neighbours and provides a range of amenities, including convenience stores, a post office, and a children's playground.
Arborfield
Positioned to the west of Wokingham, 4.5 miles southeast of Reading, Aborfield beckons as a tranquil haven that doesn't compromise on modern conveniences. Blessed with scenic landscapes and a close-knit community, it's no wonder that those who settle here often find themselves reluctant to leave.
With convenient transportation links, destinations like Basingstoke, Bracknell, and Camberley are easily reachable within just 30 minutes, further enhancing the accessibility and appeal of Arborfield. The village also takes pride in a handful of excellent schools, many beautiful walks, and family-run restaurants selling fresh produce.
Sindlesham
Sindlesham, situated in Berkshire, is a quaint village within the Wokingham district. Its charm lies in its serene setting, enveloped by lush green fields, and residents here enjoy a semi-rural lifestyle.
At the heart of the village, you'll find a small collection of shops, cosy cafes, a local pub and fine eateries. The area also boasts many commendable schools, local parks, and playgrounds, making Sindlesham an excellent choice for young families.
Property prices on average
Homes in Wokingham are generally sought after, and in the previous year, the average cost stood at approximately £529,680.
Most transactions in this locality involved detached homes, which commanded an average price of about £746,040. Flats also fetched £275,677, while semi-detached residences were priced at approximately £511,904.
Renting in Wokingham
Many people opt to rent when moving to a new house initially due to a variety of factors. Renting provides flexibility, allowing individuals to test out a new area or neighbourhood without committing to a long-term investment.
It can also be financially advantageous, as renting often involves lower upfront costs when compared to buying a home. Additionally, renting can be a practical choice for those who are uncertain about their future plans or who prioritise a hassle-free living arrangement that includes maintenance and repairs provided by landlords.
Moving to Wokingham? Here's what you can expect to pay in rent on average:
One bedroom – £1,272 pcm
Two bedrooms – £1,787 pcm
Three bedrooms – £2,488 pcm
Four bedrooms – £2,430 pcm
The cost of living in Wokingham
While Wokingham offers a high standard of living, it comes at a price. Living expenses reflect its affluent atmosphere and proximity to London. Housing also stands as the most substantial expense, with property prices and rent being notably higher than the national average. The town's attractive surroundings, excellent schools, and convenient transport links contribute to its appeal, impacting both property values and the general cost of living.
On the other hand, daily expenses like groceries align with the UK average, while dining out and entertainment might be pricier due to the upscale offerings in the area. Although the cost of living in Wokingham can be steep, residents benefit from a safe, well-maintained environment with a strong sense of community. It's essential to consider personal preferences and financial capabilities when assessing whether Wokingham's elevated cost of living is a justifiable trade-off for its many desirable attributes.
Here's what else you can expect to pay in Wokingham for general grocery items:
Loaf of fresh white bread – £1.04
Rice – £1.75
Apples (1kg) – £2.56
Bananas (1kg) – £1.09
Oranges (1kg) – 98p
Bottle of mid-range wine – £8
Local Cheese (1kg) – £7.20
Things to do and places to see
Family and cultural activities
Those who have a keen interest in the arts and enjoy exploring various cultural activities will be delighted by the vibrant cultural scene in Wokingham. Here, residents have the opportunity to enjoy the offerings of the community theatre, a range of festivals, a bustling market, and numerous other gatherings.
Be sure to also pay a visit to the following:
Wokingham Theatre – Wokingham Theatre is volunteer-run and showcases a diverse range of plays from September to the end of July. Notable past productions include The Lady Killers, The Taming of the Shrew, and Sense and Sensibility.
Museum of Berkshire Aviation – located near Dinton Pastures Country Park, the museum exhibits rare British aircraft, including the sole-surviving Fairey Jet Gyrodyne (1954). Displays also feature WWII artefacts like the Miles Martinet Target Tug and 1930s Miles Magister monoplane trainer, plus a 1950s Handley Page Herald airliner.

Pinewood Miniature Railway – ideal for train enthusiasts and family outings, this popular attraction is a hit for children's birthday parties.
Leisure
Wokingham offers a diverse array of leisure facilities that cater to a wide range of interests and preferences. Among these is the luxurious Nirvana Spa, which welcomes you to unwind and indulge in therapies like massages and facials.
Boasting saunas, steam rooms, and thermal pools, the spa is a must-visit destination for those in search of both physical rejuvenation and mental relaxation. After your spa experience, you can also treat yourself to a delightful afternoon tea, complete with a fizz, and a selection of traditional British desserts.
Shopping and eating out
If you enjoy shopping, Wokingham offers a charming town centre with beautiful dining options like Chalk Restaurant. Here, you can enjoy outdoor dining while observing the town's activities. If the weather isn't favourable, the modern indoor restaurant is equally delightful.
Wokingham's centre is also home to renowned retailers like Oliver Bonas, known for their vibrant selection of home decor, fashion items, and gifts. Likewise, if you're craving more of a spree, you can always venture to the nearby Lexicon Bracknell which features stores such as FatFace, Hobbs and Fenwick.
Country Parks
Nestled within the heart of Wokingham, a collection of enchanting country parks awaits, each offering a unique blend of natural beauty and recreational opportunities:
California Country Park – spanning across an impressive 40 hectares within 100 acres of ancient bogland and lowland heath, California Country Park is a sanctuary for nature enthusiasts and seekers of solace alike. Whether you're on the lookout for vibrant wildlife or a serene fishing spot, its gates remain open year-round, inviting you to experience its beauty in every season.
Stanlake Park Wine Estate – renowned for its exquisite wines, including sparkling varieties and delicate whites, Stanlake Park Wine Estate extends a warm welcome to wine enthusiasts and novices alike.
Keephatch Park Nature Reserve – just a stone's throw from Wokingham's bustling town centre lies Keephatch Park Nature Reserve, a favourite among families, dog walkers, and those seeking an idyllic picnic spot. If you're looking for a space to recharge, the reserve promises a close encounter with nature and extremely stunning scenery.
Dinton Pastures Country Park – boasting an impressive 350-acre expanse, Dinton Pastures Country Park is a haven for outdoor enthusiasts and families. During the summer months, the Dinton Activity Centre also adds an extra layer of excitement with its engaging courses for young adventurers, fostering a love for the great outdoors.
Transport in Wokingham
Wokingham is well-known for its dependable transportation connections, ensuring that you won't encounter any concerns when navigating within the town or journeying to more distant destinations.
Navigating the town by car
Wokingham benefits greatly from its strategic location near multiple motorways and desirable destinations, such as Reading and Farnborough. These places are easily accessible by car, ensuring a convenient and efficient travel experience for both residents and visitors.
Reaching central London by car is also achievable via the M4 in slightly over an hour, assuming traffic flows smoothly. Similarly, Maidenhead is a mere 25-minute drive away, and Bracknell can be reached in just 15 minutes.
Wokingham's railway system
Moreover, Wokingham's station boasts regular services to London, with trains departing as frequently as every 10 minutes.
This level of convenience makes the region especially suitable for individuals who require a reliable commuting option to the capital and beyond.
Getting around via bus
For shorter journeys within and around the town, a regular bus service is available, encompassing routes to Twyford in 25 minutes and Reading in 55 minutes.
Moreover, localised services operate throughout Wokingham, and the majority of bus operations in the vicinity are managed by Thames Valley.
The best schools in the area
Wokingham boasts an extensive array of top-quality schools, a number of which have been awarded the prestigious "Outstanding" status by Ofsted. These include Emmbrook Infant School, St. Paul's CofE Junior School and the following institutions too:
These are also the best high schools in Wokingham:
Employment opportunities
Wokingham offers a range of promising roles across various sectors and boasts an appealing average salary of £34,822. The local job market also prominently features opportunities in IT and teaching, underscoring the town's emphasis on education and technology-driven advancement.
Likewise, noteworthy companies such as Hewlett-Packard and Jacobs are actively seeking skilled professionals, further enriching the local employment landscape. Coupled with Wokingham's ongoing multi-million-pound regeneration project, these opportunities enhance prospects and contribute to an improved quality of life for its residents.
Other notable employers in Wokingham also include:
BD
Sherwin Williams
Bilfinger Industrial Services
Fujitsu
Wokingham Borough Council
Moving to Wokingham: a guide to relocating here
1. Decide where you would like to settle
When embarking on the journey of moving, the first decision you'll make is where you'd like to purchase a home. The choice of where to buy and settle carries profound implications and is likely to influence your daily routine.
Factors such as proximity to work, amenities and personal choice all play a pivotal role in this decision. The location should also align with your goals and lifestyle to set the foundation for a fulfilling living experience.
2. Declutter well in advance
Thinking about tackling that cluttered attic or loft? There's no better time than now, especially if it's a task you've been putting off. Remember the old saying 'less is more'? When it comes to moving, having unnecessary belongings can lead to extra time and expenses during transportation.
This becomes even more crucial if you're downsizing, as it ensures that your belongings will fit comfortably into your new home without feeling congested. Involving the entire family can also help make the process smoother. For additional guidance on decluttering your living spaces, consider the following tips.
3. Organise a removal firm
When it comes to arranging a removal firm, make sure to follow these tips for a straightforward transition:
First, research and gather quotes from reputable companies, considering their services, pricing, and customer reviews.
Plan well in advance to secure your preferred date.
Communicate your specific requirements, such as fragile items or specialised equipment.
Ensure the firm is insured and offers a clear contract.
Pack and label your belongings, streamlining the process.
On the moving day, oversee the loading and unloading process, keeping an inventory.
Stay in touch with the team for updates.
Remember, a well-organised approach will minimise stress and make the switch to your new home hassle-free.
4. Re-direct your post
When relocating, Royal Mail offers a convenient mail redirection service. This service ensures that your important letters and packages reach your new address without interruption.
By submitting a simple online form or visiting a local post office, you can specify the start and end dates for mail redirection. This way, you can focus on settling into your new home with the confidence that your mail is being securely forwarded during the transition.
5. Grab the essentials for your big move
As moving day approaches, it's a good idea to prepare an overnight bag, especially if you have kids and pets. Make sure essential items like bedding are also easy to grab; nobody wants to search for bed sheets amidst a sea of boxes.
To ensure a comfortable first night in your new home, consider packing:
Pyjamas for the whole family
Towels
Personal care items, including toilet paper
Electronic devices and their chargers
Snacks and drinks for both humans and pets
Toys and entertainment
Essential documents
If possible, temporary furniture
Why make the most of self storage when moving house?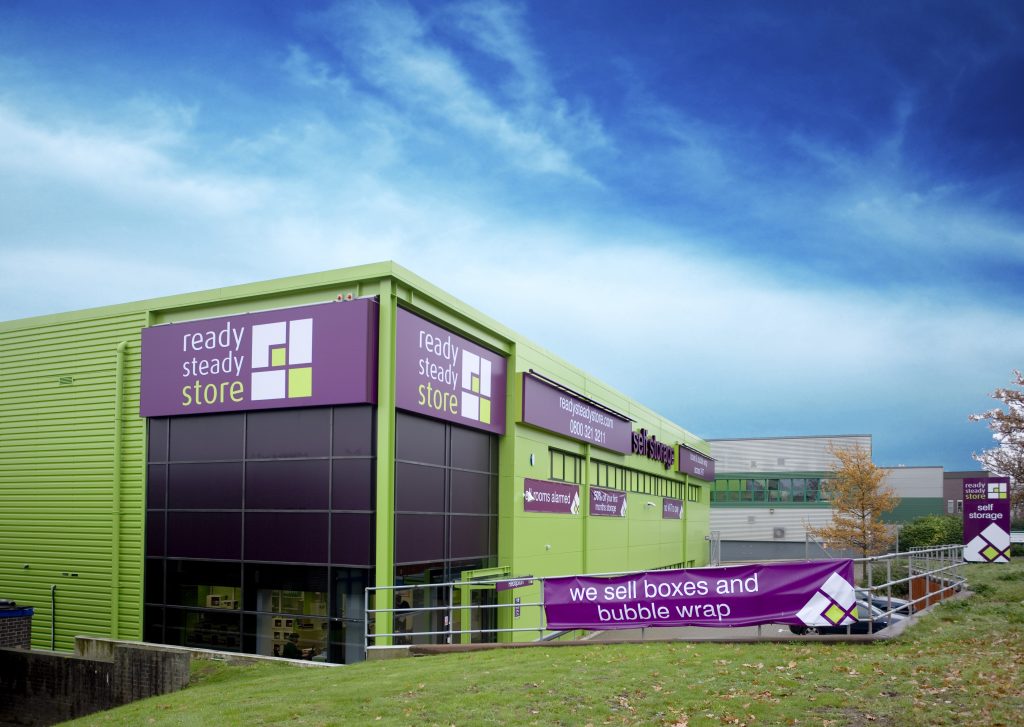 Self storage proves to be an invaluable fix when it comes to moving and ensures a smooth relocation process. By temporarily storing possessions, you'll gain space to organise and declutter, optimising your moving experience efficiently.
Our Wokingham branch offers modern, secure, and accessible storage for whatever you need, whether you're downsizing your home or waiting for the new place to be ready. With a flexible rental period, we also accommodate both short-term needs and long-term requirements – why not get in touch with our self storage experts?