At Ready Steady Store, we are proud to announce we are a finalist at the Federation of European Self Storage Associations (FEDESSA) Awards 2022! To be selected two years in a row is particularly special for us, and we are grateful to be one of three finalists from Europe.
FEDESSA 2022 Finalist – Multi-Site Operator of the Year Award
Despite tough competition, our Eastleigh branch has made the shortlist for the Multi-Site Operator of the Year award. At 58,000 sq ft, across an impressive five floors, it is the largest in our Ready Steady Store portfolio.
Having recently undergone an outstanding upgrade, Eastleigh has the very best security measures in place and the facilities that make self storage a pleasure to use. To date, over 7000 local individuals and businesses have chosen to store their belongings with us, and our customer score of 4.9/5 proves what a fantastic, committed team we have.
We are delighted our team is to be recognised on an international scale, and our store staff will attend the awards ceremony on Thursday 29th September. Held at the picturesque Tivoli Marina in Vilamoura, Portugal, the event is a must-see for all organisations operating within the self storage sector.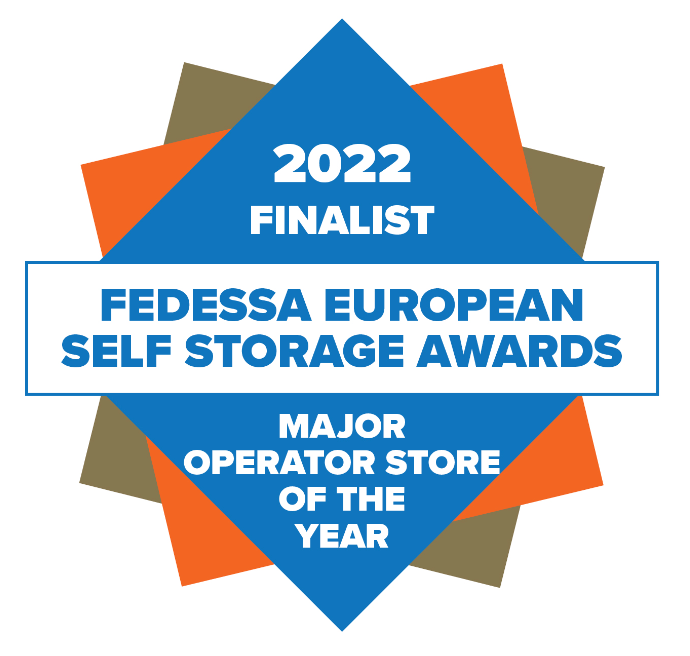 Why we love attending the FEDESSA trade show
Established in 2004, the Federation of European Self Storage Associations (FEDESSA) represents the different self storage associations across Europe. Its mission is to position self storage as a responsible sector and provide a familiar voice for the industry as a whole.
The event aims to highlight the achievements of individual businesses within the self storage sector and is an opportunity to keep up-to-date with industry changes and meet vendors. It also provides a chance to learn and share with like-minded people – simply self storage heaven in one place.
The FEDESSA Awards 2022
As you can imagine, we are thrilled to be attending the FEDESSA event, which is set for another fantastic line-up this year. With well-known business and industry speakers, it's the largest self storage Trade Show outside the US and the place to network with other self storage operators and investors alike.
Being recognised as a finalist for a European business award means a great deal to our team, especially as the competition gets more challenging each year. We'd especially like to wish the other finalists luck; we have everything crossed – roll on the FEDESSA Awards 2022!