It's a question that's plagued homeowners for generations – should I renovate, or move home? This year, with lockdown restrictions meaning so many of us have been spending most, if not all, of our time at home, it's no surprise that we're all craving more space. 
But, there's so much to think about when it comes to whether you should move or renovate – from cost to location, the emotional impact to the practicality of it all. Whether you've outgrown your current space or are just looking for a change, when it comes to renovating vs moving it's clear that the decision isn't an easy one. 
Where to begin

What you want and need

Budget and affordability

Hidden costs

The emotional impact

The pros and cons
We break down the pitfalls and benefits of both, and explain what you need to consider before you make a final decision. 
Move or renovate: what should you consider?
Where to begin
If you're feeling cramped and are in need of some extra space, it can be tempting to think moving house or a kitchen extension will solve all of your problems. However, it might not be the actual space that's the issue, but how you use it. 
First, consider switching up your rooms and the way your furniture is laid out along with taking another look at how you use your space. You might not even need any more room, just a rethink of your layout and the storage you currently have.
What do you want or need?
While we'd all like a home with an abundance of space, a spacious bathroom and a kitchen with all the top gadgets, consider what it is you actually need when thinking about whether you should move or renovate your home. Do you have a new arrival and are in desperate need of another bedroom? Perhaps you're working from home indefinitely and need a quiet space to focus and get your head down.
The best place to do is to be realistic and create a plan – you might want to renovate your 2 bedroom terrace into a 4 bedroom, but that might not be possible. Similarly, are you adding extras just for the sake of it? Thinking about what you actually need can help you to keep your desires, and your spending, in check.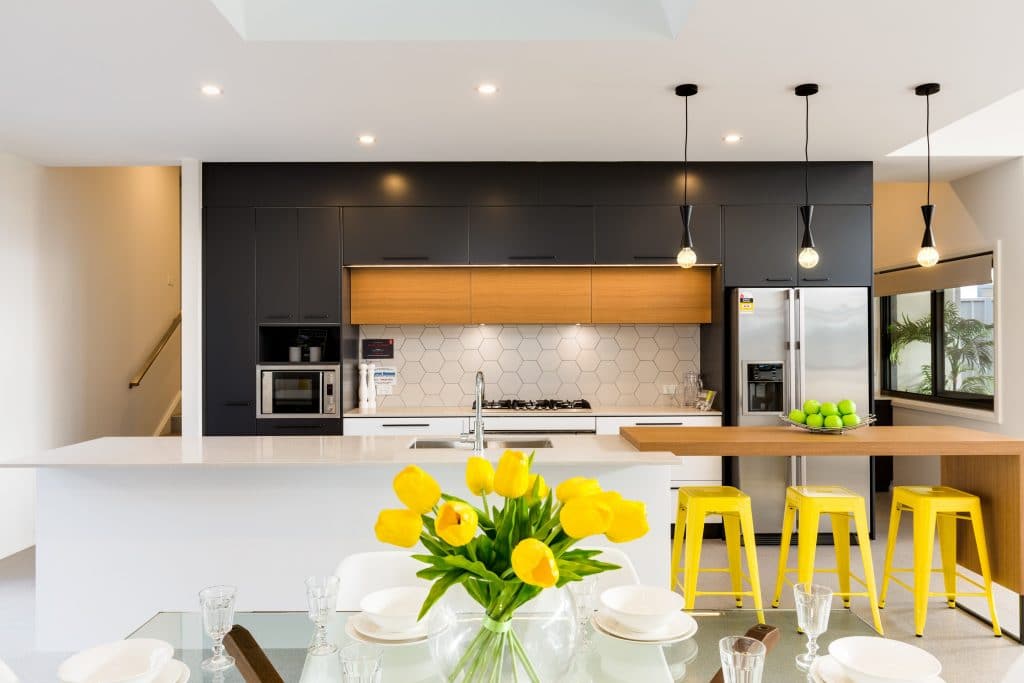 What can you afford?
For many of us, cost is a huge factor when it comes to making decisions about where we live. So, the first thing to think about is how much money you're willing to spend and what you can realistically afford.
You'll need to make a plan of how much money you have to spend, along with the exact work you want to have done. The best idea is to get quotes from a number of contractors or companies, which you can then drop into a spreadsheet and have a clever picture of your overall costs and budget. 
Similarly, it's important to remember that any changes you make to your current property can add value, but understanding the maximum potential value of your house is also key. To ensure it's worth it when you do come to sell, be sure to check the ceiling price of other houses in your area to maximise the return on your investment and make sure you're not going over the top with your work. 
How much does it cost to renovate a house?
Renovating costs depend entirely on the work you're having done, and the level of change you're looking to make to your house. For example, installing a kitchen is the most popular home renovation in the UK according to Homebuilding and Renovating, but it will usually set you back, on average, on average around £2,000, while a bathroom renovation will cost on average, upwards of around £3,000.
Did you know that 2 in 5 renovators actually overshoot their budget by an average of 20%? (Hiscox)
It's important to keep your budget in check if you do decide to renovate, as this could cause problems further down the line.
So, how much does it cost to move house?
When it comes to moving house, there are a number of different things you need to consider alongside removal costs or van hire, and the amount does start to add up quickly. According to Compare My Move, the average house move in 2020 will set you back around £8,951 – this figure includes everything you need for a successful move. Take a look at our moving house checklist now for more guidance.
Hidden costs
You'll also need to consider the additional costs that come with renovating or moving such as:
Storage space:

if you're renovating, you'll likely need to store your belongings elsewhere while you update your home to avoid damage. Similarly, when moving, you may need additional space while you make changes to your home, or if you're downsizing. Find out

how much space you'll need

now.

Moving fees:

whether you're moving your belongings into storage while renovating, or are keeping them there while you move house, you'll also need to factor in the costs of movers or van hire into your final budget.

Other fees and surveys:

if you're renovating, you'll need a check that your house is suitable for additional work, and you'll need to pay for house surveys and may even require planning permission to get your plans signed off. If you're moving, you'll need to pay solicitors fees, valuation fees, surveyor's fees, legal fees  and additional surveys along with

stamp duty

fees if you're buying a house over £125,000 after March 31st 2021.
Move or renovate: the emotional impact
When it comes to whether you should love or renovate, you'll also need to consider the emotional implications – from money worries to tiredness, anxiety to stress. For example, renovating is hugely disruptive to your everyday life, and can see you living amongst dust and mess for months or even years  – definitely not a relaxing situation. 
Similarly, moving house is a massive life event that's found to be even more stressful than a divorce and, if you are moving, you may be more attached to your home that you realise. Perhaps it's where your children took their first steps, or where you saw a family member for the last time. Think about how your move or renovations will impact you and your family before you take the plunge.  
What are the pros and cons of moving house or renovating?
Moving:

Renovating:

Should you move or renovate: a verdict
When it comes down to it, it's all about what's right for you, what you can afford, the area you live in and what it is you're looking for.
When you should move
If you truly feel like you've outgrown your space, aren't too bothered about your neighbourhood and don't have a huge chunk of cash saved up, a home move could be ideal.
When you should renovate
If you love the area you're in, think you can add some real value to your home, and don't mind living in a little bit of mess for a while, then renovating might be the choice for tyou
So, there you have it, all the information you need to decide whether you should move or renovate. If you need a hand keeping your items safe while renovating your home or gearing up for a house move, we can help.
Here at Ready Steady Store, we offer secure, affordable self storage solutions in a variety of unit sizes to suit everyone. Not sure how much space you'll need? Take a look at our size estimator now. Find your local store today to find a convenient location for you, or give us a call now for more information. You can even secure your storage unit online, while we're also keeping our customers safe with contact-free move-ins.