Equipment & Tools Storage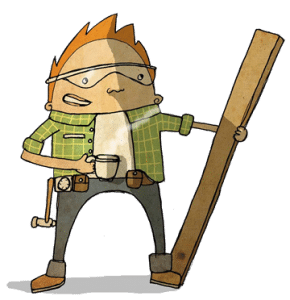 If you're a contractor who works from a van, you'll know that it can be challenging to find somewhere secure to keep your tools and equipment when they're not in use. Self-storage can be the ideal solution:
Short-term equipment & tools storage is perfect for
Storing rented equipment

Moving from one business facility to another

Working in a different city

Keeping tools safe while you're on holiday
Long-term equipment & tools storage is perfect for
Large pieces of equipment

Freeing up space at home

Reducing business rates
 Why choose Ready Steady Store for equipment & tools storage?
Self-storage with Ready Steady Store offers the perfect solution – we're committed to providing secure storage solutions with a flexible approach that suits your needs, and our stores are available all over England. The benefits of storage with Ready Steady Store include:
Short and long term storage

More than 40 different sizes of storage units

Flexibility – you can change your unit size to accommodate your belongings (there will be an additional charge if you need a bigger unit than the one you've booked)

Local (we've got

branches throughout the UK

)

24-hour access available

Unique PIN code entry

Individually alarmed units

(available at some of our stores)

Contact-free moving when you move in (to help maintain social distancing, you can rent and move into your unit without seeing anyone – simply give us a call or arrange online) 

Free WiFi

24-hour CCTV

Boxes, bubble wrap and other packing materials are available

, should you need them
Our Equipment & Tools Storage Units
Whatever your equipment and tool storage requirements are, we can meet them at Ready Steady Store. Our extensive range of unit sizes offers great choice, so you won't need to pay for space you're not using. From 9 ft sq lockers suitable for smaller toolkits and tool bags all the way up to 250 sq ft units that you can fit just about anything in, you can choose a secure storage solution that meets your needs. 
Our storage units are ideal for:
Tool kits and tool bags

Power tools

Machining tools

Construction equipment

Spare parts, trade stock and building materials

PPE and workwear
For a better idea of how much space you require, check out our Size Estimator, or call our storage experts FREE on 0800 321 3211.
Short-Term and Long-Term Equipment & Tools Storage
You can store your equipment and tools with us for just four weeks, or for as long as you like. This flexible storage service means you don't have to pay over the odds for space you're not using, and you won't be penalised for cancelling a contract. You're not tied down to specific terms, but business customers must give 28 days' notice before moving out.
How Much Does Equipment & Tools Storage Cost?
The price you pay to store your tools and equipment with us depends on a few different factors. You can get an idea in our guide to self-storage prices. The size of your storage unit and how long you need it for are the biggest considerations, but it's also worth bearing in mind that our locations charge slightly different prices. You might want to get a few different quotes if there are several Ready Steady Store locations in your vicinity.
Most of our stores offer special rates for new customers, offering the first 12 weeks for half price. This is ideal for those looking for short-term storage of equipment and tools. One thing you can always be sure of is the great value and flexibility you get when you choose Ready Steady Store. With no fixed terms and a huge range of storage unit sizes available, you can always select the most efficient option for your current situation. To get the best value, we recommend using the smallest size you can, so you're not spending more money for space you're not using.
Take a look at our Size Estimator to see which unit best suits your needs. You can increase or decrease the size of your unit with no penalties, so if you find you need a little extra space, just let us know.
For a free online quote, simply select your nearest store and tell us a little about your storage requirements.
 Equipment & Tools Storage Insurance
Insurance is mandatory for storing your belongings, which is why you can't store with us without contents insurance. It's your responsibility to make sure your belongings are insured while they're in storage, so you have the option to:
Take out equipment & tools storage insurance through Ready Steady Store

Use your own home contents insurance (providing it covers your goods being in storage and meets our requirements – speak to our team to find out more. Give them a call on 0800 321 3211) 
You can find out more about our insurance policy requirements on our website. Our insurance includes:
A new-for-old insurance policy that's specially created for self storage and covers a broad range of incidents that may not be covered under your normal household policy

Insurance approved by the Self Storage Association
Of course, the cost of the insurance depends on the value of your belongings. If you choose to go with your existing contents insurance, before setting up your personal storage agreement you'll need to:
Bring a letter from your insurance provider that confirms your policy details and clearly states that it matches

our policy

Check with us to make sure your home policy will be accepted. Give our team a call on  0800 321 3211 to discuss it
Read more about equipment & tools storage insurance and what it involves. If you're not sure about your insurance cover, talk to our experts FREE on 0800 321 3211 and they'll be able to help.
Equipment & Tools Storage FAQs
How often can I access my stored tools and equipment?
Whether you're needed for an emergency callout or you simply want to get some work done at the weekend, unlimited 24-hour access is available. We'll provide you with your own PIN to access the building, you'll have your own padlock and only you will have the key for your unit.
How safe is my equipment?
With PIN-controlled electronic gates and CCTV at most of our locations, you can be sure that your equipment is safe and secure. Most of our sites are also protected by high perimeter fencing. The entire premises, including all entrances and exits, are protected by CCTV, which is manned by Ready Steady Store staff during office hours, and by our surveillance partners while the premises are unmanned. Every store is fitted with smoke and fire detection equipment, and some locations are able to offer individually alarmed units should you require this extra level of protection.
Do you offer free parking?
Yes. Each Ready Steady Store location provides free customer parking for easy loading and unloading of your tools and equipment. Some units also offer drive-up access, which is ideal for dropping off large pieces of equipment. If you have any more questions, take a look at our FAQs page, or talk to our storage experts FREE on 0800 321 3211.
See how it works
We also offer:
Drive-up units

and direct access units - access directly from your vehicle without entering the building

Vehicle parking

for secure long-term or overnight parking
A wide range of packing materials and cardboard boxes in our

Box Shop