Van and man removal services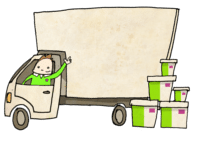 Once you've a storage unit to suit your needs, if you wish we can out you in touch with local van and man companies to help you with getting your things to the store on your move in day.
Prices are dependent on the company you choose to go with and may depend on how much you need to move and how long it could take.
For information, have a chat with of our store team.