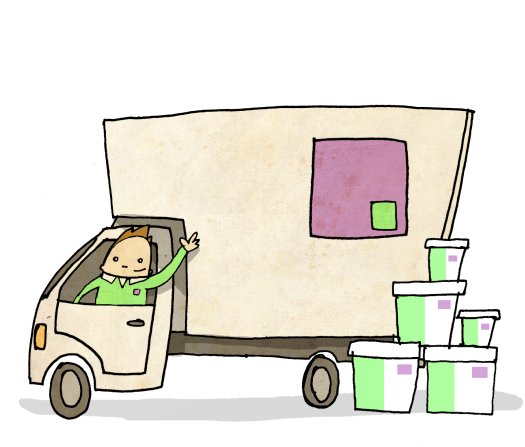 Anonymous Customer
09 Apr 2021
Self Storage customer review
Online check in fairly straightforward though would've been useful to know exactly what ID images were needed before starting; kept timing out while I took/found the necessary ones. All ready for me when I arrived. Plenty of trolleys available.

Very easy systems to follow
Very friendly service and instruction on the systems in place.

New to Ready Steady Store Wallisdown, Dorset
Customer service at the star was awesome over the phone - the online agent Bolton fan ! Top guy... So was greeted at the unit by Ross - really helpful on a very awkward day when a lorry got stuck. Cheers Ross... The only gripe is have a ground level locker as I store antique furniture and have ti use a lift as basement is ground level ,,, Hopefully can swap down soon ? cheers Team @fish4junk x

Fantastic service with two fantastic staff members
The two guys Nick & Ross have been amazing and could not be anymore helpful. I use this unit for business and everything I need or have needed to help with my business is covered here from 24 hour access/ to taking in delivers when I am not there. Could not recommend this store enough

Anonymous Customer
30 Mar 2021
Great start
Great, friendly and efficient

Very professional service
Very professional service such friendly staff an absolute joy to rent from this company .... Clean storage very well equipped and managed plenty of room for vehicles easy to access love it 😎

Anonymous Customer
25 Mar 2021
Fast, efficient and great value for money
Excellent service

Amazing
5 stars...fantastic service, couldn't recommend these guys more.

Anonymous Customer
19 Mar 2021
Self Storage customer review
Quick, easy and stress free

Self Storage customer review
Very well organised before and after. The only difficulty was not being able to get a good enough portrait photo on line. Once I tuened up to the Bournemouth Depot this was easiliy resolved and within a few minutes items were being put into the storrrom.