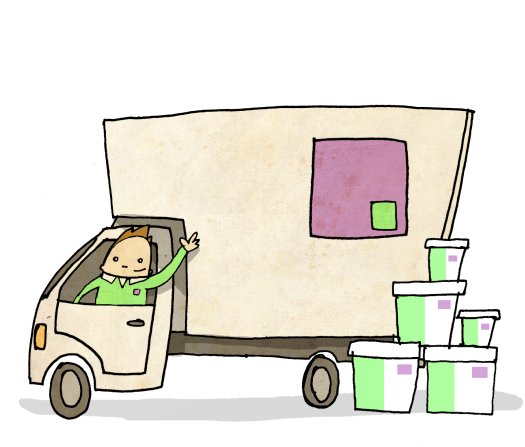 Self Storage customer review
Good customer service from salesman (James) and competitive ptice

Friendly, helpful staff
Very helpful receptionist, both on the phone and in person.

First time user. Great experience.
Very welcoming staff. From the phone in the customer care centre to Leighanne at the store. Very helpful and informative. Everything was explained well and they were very accommodating.

Anonymous Customer
04 Feb 2021
Self Storage customer review
No pressure, relaxed atmosphere, went up and beyond to get me a good deal.

Absolutely fantastic
Everything from start to finish was superb from the guys at Roseville Road. Super friendly and professional as well as the best service (in my opinion) locally. The opening hours and ship/receive facilities are also a fantastic part of the service.

Great support at your Roseville Road branch
Almost entirely Ready Steady Store's support has been spot on, certainly the support we got from the Roseville Road branch in Leeds. The one thing that I do have to point out is that the man who answered your central phone number a couple of times was condescending and abrasive and to be honest I almost considered cancelling our reservation. He clearly thought I was asking him silly questions and wasting his time. I've never used storage before and just genuinely wanted to understand how it all worked. But as I say the way we've been looked after since then - especially by the local staff in Leeds has made up for it.

Anonymous Customer
23 Jan 2021
Great Experience
Excellent. Accommodative.

Anonymous Customer
13 Dec 2020
Self Storage customer review
Very professional and simple book in.

Anonymous Customer
20 Nov 2020
Great service
the service was good, the staff was also very good

Self Storage customer review
Excellent service from Leanne and the team in Leeds.