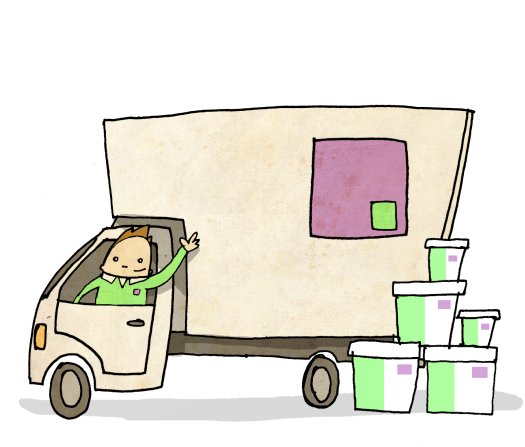 Staff are great. Karen helped me, giving exceptional customer service.
They explained everything in detail, providing prices,description of units, hours of business. Not at all pushy and were very patient and attentive.

Easy to reserve and simple to use
Easy to reserve. Friendly staff and efficient service. Introductory pricing really appealing and helpful as well.

Anonymous Customer
03 Feb 2021
Great!
Friendly staff who helped answer all my questions. Quick to get a unit and no stress when leaving.

Self Storage customer review
Amazing Service from start to finish by Karen the Manager of Manchester branch.Made it so easy and such a warm welcoming.Such a good choice would recommend anyone.Keep up the amazing work do professional.

Self Storage customer review
I got the best service with Shawn in the manchester branch bury new road , he was pacience caring and kind you should wish all your workers to be like that

Self Storage customer review
Friendly, smooth and efficient service

Amazing service by Sean in Manchester
From start to finish, we received great support, in particular from Sean when we got access to our storage space in Manchester. We booked and checked in online, received great service on the phone from Dave to complete the procedure and then headed to the actual storage space. We were greeted by Sean who explained all the procedures in a clear way, all the while training Rachel (who was very approachable as well.) The space we got was clean and easy to reach and use. All in all, very happy with Ready Steady Store.

Ready Steady Secure
Made use of RSS's introductionary noffer of 12 weeks Vs others 8 weeks. Had right sized locker available when I needed. Arrived on site and it's all covid secure, seating areas, masks, wipes etc. Really like the online check-in and account management meaning no forms to sign making it extra safe. Staff are really friendly and courteous, helped me during sign up. Keypad entry everywhere and I love the fact lifts only grant access to floor your locker is on based on pin pad. Also like each room is alarmed. Site is nice and clean and clearly sign posted and ample room to navigate with laden trolleys. Was able to have two locks on lockers. Nice height in lockers so was able to get a fair amount into my locker and still have some room for additional items.

Anonymous Customer
20 Dec 2020
Self Storage customer review
Good service

Anonymous Customer
25 Nov 2020
Good service. Would recommend
Good service and kind staff. Good facilities and access arrangements. Rooms are as expected. Found that costs weren't properly explained over the phone